Your Event Directors for 2023:
Noelle Linch
Chad Graber
Karen O'Leary
Crystal Thompson
Our Story
New Mexico Dance Fiesta began in 1989 thanks to Mike Haley, Patti Miller, and Steve Stevens. That means this year we celebrate 33 YEARS with only one year missing (thanks, COVID)!! We are honored that they still attend Dance Fiesta every year! We also offer Ballroom competition on Thursday and Friday, and Swing competitions throughout the weekend. We want everyone to have a great time dancing, competing, and spending time with their friends and family!
Who are we??
Your Event Directors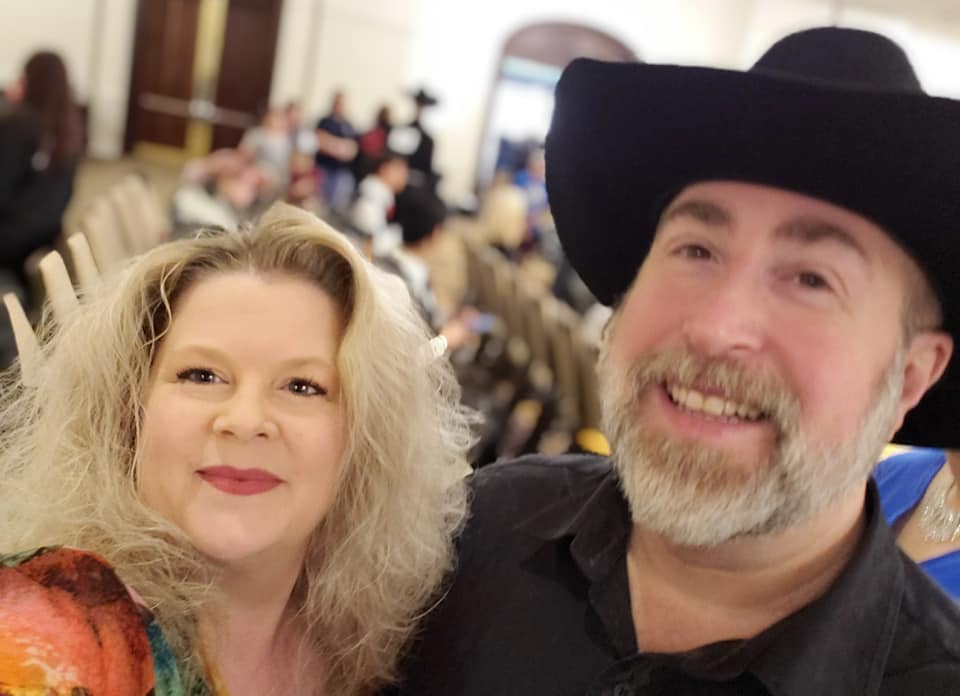 Noelle Linch and Chad Graber were approved by the UCWDC as "new" event directors for New Mexico Dance Fiesta in January 2019.
Chad Graber started dancing his second semester at the University of Texas, as evidenced by his GPA trend. After finishing his studies in Molecular Biology with a focus in Genetics, he moved to the DFW area and began teaching at the Fred Astaire Franchised Studio in Fort Worth in the early 90's. A friend, Gail Kemery, got him to volunteer at the Dallas Dance Festival and he found his home. He has been involved in the Country Western dance community ever since; teaching, coaching, judging and helping wherever and whenever possible. To date, he holds 3 UCWDC World Championships as well as numerous National and Regional titles. He currently resides in Dallas, Texas where he continues to teach and focus on bringing the joy and home that he has found in Country dancing to all he works with.
Noelle Linch found dancing in the early 90's, at a much-loved place in Little Rock, Arkansas – BJ's Star-Studded Honky Tonk. She learned her first steps like many do, on the social dance floor taking free lessons. Noelle quickly joined the dance club and started attending dance competitions to cheer on her friends. Family and career came before her love of dance, and she was never able to pursue competitive dancing; however, she began volunteering at competitions in the late 90's by learning how to work in the scoring systems and other various "behind-the-scenes" aspects of any dance event. Learning these skills allowed her to travel around the country and make even MORE dance friends (family)! You may recognize her face – she's a bit of a selfie taker – but never alone! One of Noelle's favorite things to do at any dance event is to take pictures with as many attendees as possible and post those pictures on Facebook to help promote the event and share the love of dance! Noelle moved from Cabot, Arkansas to Houston, Texas in late 2015, where she works for a large regulated utility as a CPA.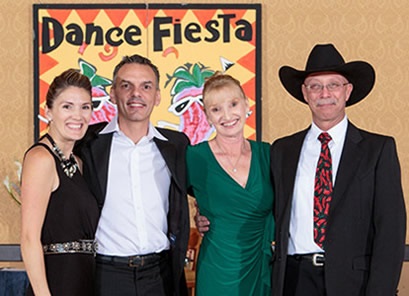 Karen and Tom O'Leary became event directors for New Mexico Dance Fiesta in 2011. While Tom is enjoying his "retirement" from being an event director, Karen has graciously agreed to stay on board to help Noelle and Chad continue to grow and support our dance community!
Tom and Karen first started dancing back in the early 90's. They attended their first UCWDC event shortly thereafter and have been hooked ever since. Getting their first "real" competing routines from none other than Mr. Mike Haley himself,  they have enjoyed many competitions over the years, in both couples and Pro-am.  Karen and Tom have been an integral part in the continued success of this event!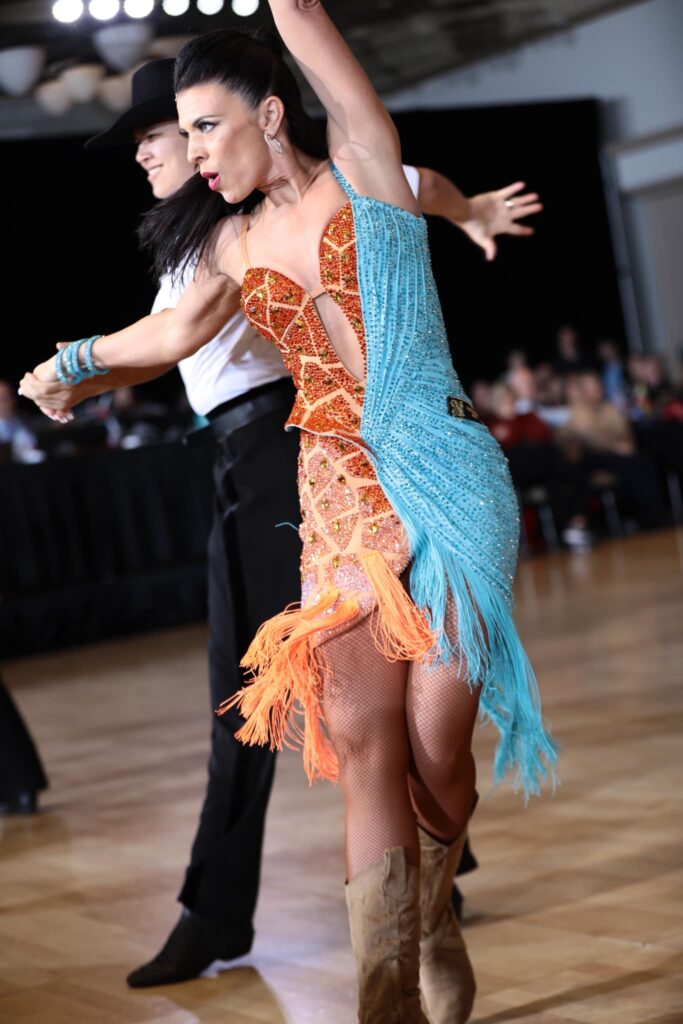 Crystal Thompson joined New Mexico Dance Fiesta as an Event Director in February 2023. We are so excited to have her on board! She brings her talents, treasures, and time to Dance Fiesta with her experience as a professional instructor and Master's level qualified competitor with her competition partner. Please give her a warm welcome this year as she dives into the role of Event Director!
Questions?
Email us at [email protected] for the fastest response!
Call us at 501-681-9104, leave a message and we will return your call as soon as possible!