Thank you to all the attendees of the 33rd Annual New Mexico Dance Fiesta! We hope you had as much fun as we did, and we also hope your excitement and energy carries us all into another great event in 2024! Stay tuned to this website and our Facebook page for information about our 34th Annual New Mexico Dance Fiesta, which we will provide as it all comes together over the next several months!
Mark your calendars NOW for the 34th Annual New Mexico Dance Fiesta in Albuquerque! Registration will open on or around April 1st, 2024 and Early Bird Discounts will end August 1st, 2024.
2024 REGISTRATIONS FOR UCWDC, SWING, AND ANY OTHER NON-SANCTIONED COMPETITION WILL ONLY BE ACCEPTED ELECTRONICALLY. WE WILL NOT OFFER PAPER REGISTRATIONS IN 2024 EXCEPT FOR BALLROOM STUDIOS AND ALBUQUERQUE DANCE CLUB MEMBERS
Visit www.countrydancedirector.com to set up your FREE account, which will enable you to register. If you have any problems navigating the system, please contact us and we will be more than happy to walk you through the process.
Joining us for dinner on Saturday night? Make sure to mark your meal choice from the drop-down list when registering for your "Hot" Pass! We offer our traditional steak and enchilada plate, a vegetarian option, and will take other special dietary needs in limited numbers (must contact event directors upon registration at [email protected]).
OUR DINNER SHOW IS A SOLD-OUT EVENT EVERY YEAR – DON'T WAIT TO GET THOSE TICKETS!
34th Annual New Mexico Dance Fiesta
September 26th – 29th, 2024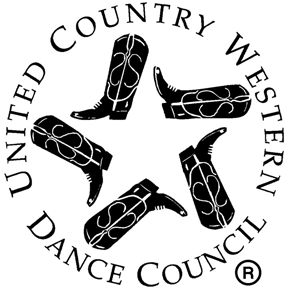 A Fully Sanctioned UCWDC World's Qualifying Event
FOLLOW US ON FACEBOOK!
https://www.facebook.com/dance.fiesta.5